Spaghetti Seasoning Mix (4 Pack)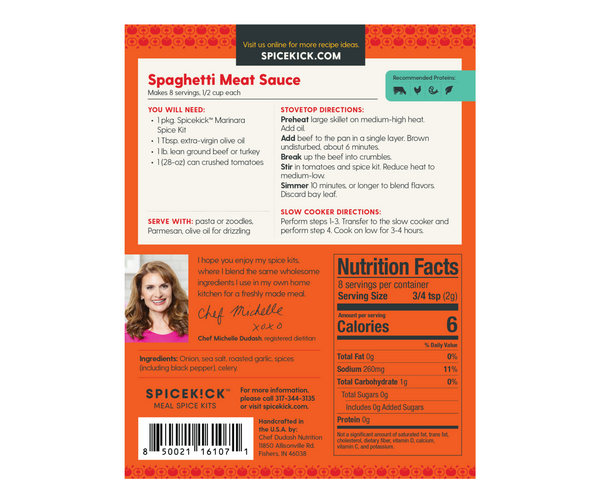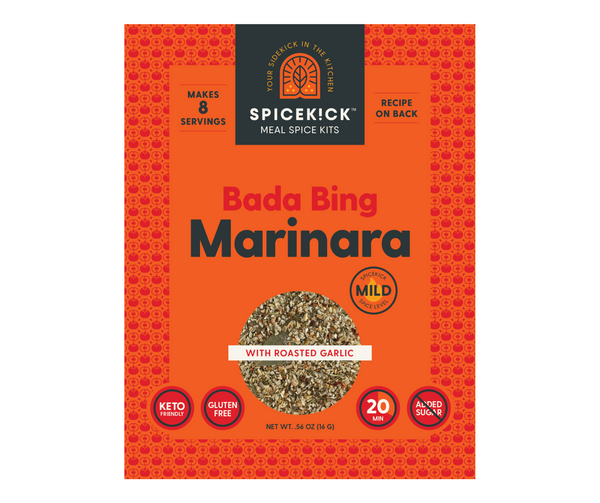 All-in-one spice kit to prepare satisfying, homemade marinara sauce in 20 minutes. Simply add your own canned crushed tomatoes and ground beef (or other favorite protein). Spoon over spaghetti noodles or noodles. Flavored with a variety of herbs and spices, like oregano, basil, and thyme.
With an authentic taste, it's even better than pricey jarred spaghetti sauces, and has a mild flavor with roasted garlic.
Makes 8 servings, 1/2 cup each when made with 1 pound ground beef.
Gluten-free
No added sugar
No artificial flavors or colors
No fillers
Created and blended by a mom, chef, and cookbook author
Packet is 100% compostable
Ingredients: Onion flakes*, sea salt, roasted minced garlic*, spices, black pepper, celery flakes*).
MORE RECIPE IDEAS:
Fresh Cherry Tomato Pasta (Pasta Pomodoro)
Nutrition Facts (per serving of spice kit):
4 calories, 0 g total fat, 270 mg sodium, 0 mg cholesterol, 1 g total carbohydrate, 0 g protein