Seasoning Packets | Spice Meal Kits
Choose from a selection of spice packets made by a Cordon Bleu-certified chef & Registered Dietitian.
Shop Now
STIR-FRY LETTUCE WRAP Seasoning
Restaurant-quality meal ready in 20 minutes. No MSG. Just add chicken, scallions, soy sauce, and water chestnuts.
SHOP NOW
Chili Seasoning Mix
Spice kit for prepping homemade chili in 5-10 minutes, then add to your slow cooker. No added sugar.
SHOP NOW
spicekick in the news
Dash Dinners is now Spicekick. New name, new packaging, same great flavor!
Featured Seasoning Mixes & Spice Subscriptions
How to use our spice packets
Our spice packets are gluten-free, no-sugar-added, vegan-friendly, and free of artificial coloring and preservatives.
   1.  Add the protein & veggies to your pan and cook according to directions.
   2.  Add in your Spicekick seasoning.
   3.  Enjoy your perfectly chef-seasoned meal.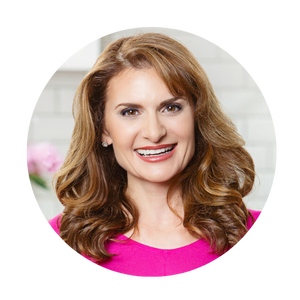 Michelle Dudash
RDN, Chef & Nutritionist
Spicekick founder
Hi! Michelle Dudash here—creator of Spicekick.
As a Cordon Bleu-certified chef, registered dietitian, and author of two cookbooks, creating new recipes is a passion. And when it comes to cooking at home, I'm always happy to share tips on how to make things easier in the kitchen without sacrificing taste or quality.
That's why I developed Spicekick with one goal in mind—help families serve nourishing, homemade, flavorful meals with minimal time and effort. My hope is that with Spicekick, you'll introduce new, fresh meals to the kitchen table with ease and create more time to check things off that to-do list or simply do the other things you enjoy.
Happy cooking!

The chicken taco spice is on point and delish. It's a perfect balance and not too spicy for the kids. They loved it, too!
LAUREN MONROE
OMG... those sloppy Joe's! So. Good. Kids loved them and so did I (I'm not normally a sloppy Joe gal). Will definitely add this one to an easy weeknight meal rotation! Effortless AND delicious! Perfection!
Jenn Wilke
Use these testimonials to share what customers are saying about your products and your brand.
Customer name
High quality dinner spice kits for busy mamas holding it down like me.
VANESSA FELICIANO
Hardcore Working Mama, Morgan, CA
Recipes With our seasoning Blends