Spicekick Seasoning Variety You-Pick (4 pack), Gluten free spice kits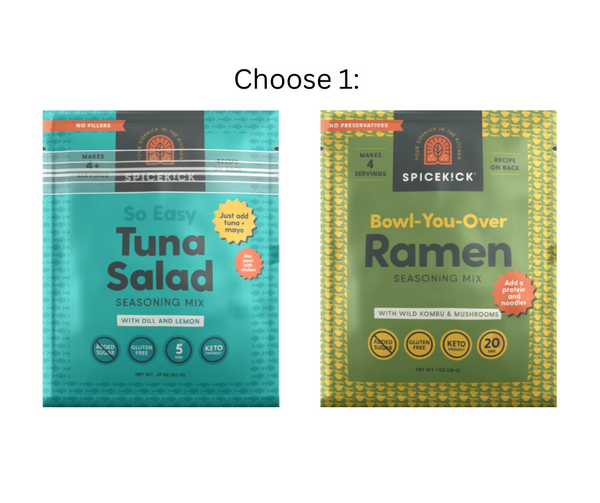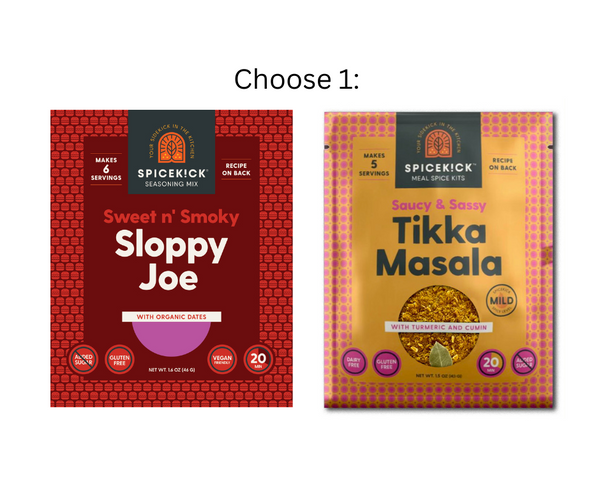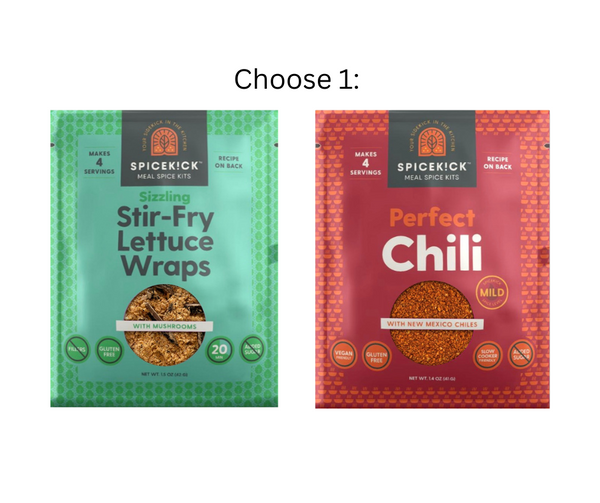 NEW! Offered due to popular demand. Now get the gluten free spice kits you've been wanting to try out.
Select one seasoning flavor from each flavor offering, for a total of four spice kits:
Every 4-pack includes one Spicekick Taco Seasoning Mix, because it's one of our top sellers and is an all-around crowd pleaser!
Then, you pick the other three flavors:
 If you like this pack you'll also probably like the Vegan Variety Pack.